Institution of Engineers (India) - IE(I) Jyothi Engineering College Student Chapter (Mechanical Engineering)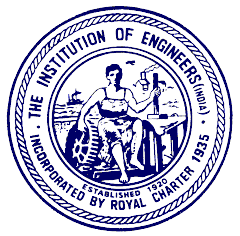 Impart information to the students and the academia regarding the latest in engineering and technology. This is done to help beyond the syllabus learning and provoke further creativity and exploration in the field of engineering. Seminars paper presentations and industrial visits are promoted to go beyond the walls of the educational institutions, reach out to society, find out the needs of the industry and fine tune all learning to meet such requirements. The chapter also holds the view that such exposure will encourage research and development activities beneficial to all. As an institution this college encourages the existence of such a chapter as it helps to mould the technocrats of tomorrow to become responsible citizens of tomorrow.
Institutional Membership No. IMI42
Total Number of members : 83
1. Engineer's day Celebration
2. Energy Conservation Day
3. Painting/ Poster Competition, Essay Writing Competition, Quiz Competition
4. Energy Conservation awareness programme
5. World Environmental Day Celebration
Advisor : Mr. Nikhil N.S.
Convener : Stanly Vincent T (S3 EEE)
Members :
Navaneeth Prabhakar (president)
Athul K.P. (Vice President)
David jose Paliakkara(Secretary)
Rinto V.A.(Treasurer)
Arul sidharth (Executive Member)
Amal Wilson
Bernad K
Rajeev R
Jesno Jacob K