Institution of Engineers (India) - IE(I) Jyothi Engineering College Student Chapter (Electrical & Electronics Engineering)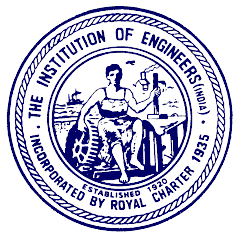 The aim and objective, for which the IEI constituted, are to promote the general advancement of Electrical Engineering and their applications and to facilitate the exchange of information and ideas on those subjects, amongst the members and the persons attached to the Institution.
Institutional Membership No. IMI42


1. Hands on training on "Hands on Training on Power Electronics and Control System Modules"
2. Expert Talk on "Applications of Internet of Things in Electrical Engineering"
3. Engineer's day Celebration
4. Energy Conservation Day
5. Painting/ Poster Competition, Essay Writing Competition, Quiz Competition
6. Energy Conservation awareness programme
7. World Environmental Day Celebration
Advisor : Mr. Jenson Jose
Convener : Anoop R
Excecutive Members :

Albin Joy
John Jose
Manu Krishna MA
Vismaya Pradeep