Institution of Engineers (India) - IE(I) Jyothi Engineering College Student Chapter (Computer Science and Engineering)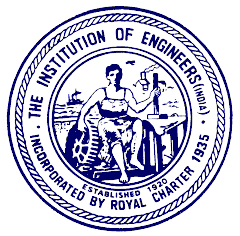 The objective of the student chapter is to nurture the capability of budding engineers in career enhancement, and helping them to integrate their acquired skills into the IT community. The mission of the IE (I) CS chapter is to develop highly competent professionals in the field of Computer science along with developing a sense of partnership amongst members.
Institutional Membership No. IMI42
Total Number of members : 42
We the student chapter of Computer science department planed to celebrate 3 important days
1. World standards day
2. World telecommunication and information society day
3. World environment day

We also planned to conduct the following events.
1. An all India seminar on February
2. A industrial visit on March
3. An expert talk at the middle of April
Advisor : Mr. Aneesh Chandran
Members :
Mr.Abhishek Achuthankutty(S1 CSE-A)
Ms.Asna Nesry(S1 CSE-A)
Ms.Anju Maria K B(S1 CSE-A)
Mr.Ram Sankar(S1 CSE-B)