AMAZON - Pooled campus recruitment for 2019 passing out B.Tech students
Placement
Published On 26 Jan 2019
Greetings from PAT Office!!!
This is to inform you that Amazon (Job location: Hyderabad) is conducting a Pool campus Recruitment Drive for 2019 passing out B.Tech students (all branches).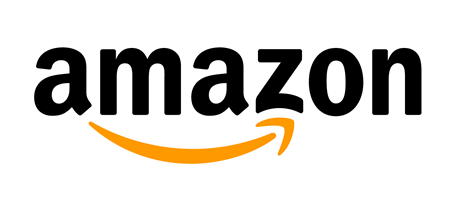 Date : 5th & 6th February 2019
Location of Job : Hyderabad
Job Profile : Last Mile Analytics and Quality
Candidates should be from 2019 passing out B.Tech batch.

Candidates should not have any active backlogs


B.Tech (2019) all branches can participate.
Kindly go through the job profile and other details carefully and apply, only if you are sure about participating. Absenteeism will be dealt seriously.
(Transportation facility may be provided if there are sufficient number of participants.)
Amazon.com – a place where builders can build. We hire the world's brightest minds and offer them an environment in which they can invent and innovate to improve the experience for our customers. A Fortune 100 company based in Seattle, Washington, Amazon is the global leader in e-commerce. Amazon offers everything from books and electronics to apparel and diamond jewelry. We operate sites in Australia, Brazil, Canada, China, France, Germany, India, Italy, Japan, Mexico, Netherlands, Spain, United Kingdom and United States, and maintain dozens of fulfillment centers around the world which encompass more than 26 million square feet.
Amazon teams in India work on complex business challenges to innovate and create efficient solutions that enable various Amazon businesses, including Amazon websites across the world as well as support Payments, Transportation, and Digital products and services like the Kindle family of tablets, e-readers and the store. We are proud to have some of the finest talent and strong leaders with proven experience working to make Amazon the Earth's most customer-centric company.
Location of Job: Hyderabad
Candidates are required to carry the following things:
· 2 copies of their latest updated resume
· 2 passport size photographs
· Copy of all the mark sheets
Job Profile: Last Mile Analytics and Quality
The Last Mile Analytics & Quality in Hyderabad is looking for specialists to work on projects related to data quality improvement for optimizing transportation services along with other operational issues and supply chain process for logistics.
Specialists are expected to work based on defined SOPs for manual fixes are also expected to leverage their learnings for pattern recognition, enabling automation, performing minor SQL queries, updating, tracking and resolving technical challenges. Responsibilities also include working alongside program management team, updating/enhancing our current tools, automation of support processes and building & monitoring key performance indicators for processes.
The ideal candidate must have sound analytical abilities, have superior verbal and written communication skills, have strong organizational skills, should be able to juggle multiple tasks at once, able to work independently and can maintain professionalism under pressure. Employee should be able to work in cross functional teams and be fungible in working across different data quality improvement initiatives across Last Mile Analytics and Quality Team. While working on manual fixes, employee should be also able to identify root-cause leading to a problem, perform analysis and document their solution to help solve fixes at scale. The employee must be able to accurately prioritize cases, make sound judgments while dealing with ambiguity, work to improve the customer and driver experience, and work in a fast moving environment.
Base Salary: INR 3,18,000 per annum
• Free Transport Facility
• Health Insurance benefits for Self and Dependents
Relocation Benefit:
Option A: Lump Sum (Self-managed move)
The self-managed move option consists of a cash lump sum that is paid to the employee. No relocation services are provided; it is up to the employee to arrange and pay for the services needed to relocate to the hiring destination. No receipts are required for the payment of this amount; the lump sum is a cash payment made directly from Graebel to the employee.
A one-time payment of INR 75,000 will be offered to the Candidate/Employee to cover all expenses related to relocation. This amount will be paid along with the first payroll after deducting applicable taxes.
Option B: Core Package (Amazon assisted move) Assisted Moves
The assisted move option consists of relocation services such as temporary housing, household goods shipment and travel assistance, among others. These services are arranged on the employee's behalf and paid for by the company.
Amazon will provide Economy class air travel to the joining location (for the Candidate/Employee only). Final move flight tickets may only be booked as a one-way ticket from departure location to destination location. Amazon will make the necessary arrangements for the conveyance of the Candidate/Employee from his/her home to airport and from airport to company arranged hotel/guest house.
Candidate/Employee will have to make the necessary arrangements for travel by any other mode of transport (Bus/India Railways). Company will reimburse these expenses at actuals upon submission of the bills and approval from Hiring Manager/HRBP. Company will provide conveyance to Candidate/Employee from home to Bus/Indian Railways station and from Bus/Indian Railways station to the company arranged hotel/guest house.
Note: If the Candidate/Employee opts to travel by Indian Railways, the reimbursement is limited to AC 2 tier fare.
Amazon will arrange for interim accommodation in the company identified hotel/ guest house up to a maximum of 15 days/14 nights for the Candidate/Employee only, starting one day prior to the Date of Joining.
Miscellaneous expenses (like Laundry, 'Lunch & Dinner' and 'Telephone & Internet' charges) at the hotel/ guest house should be borne and directly paid by the Candidate/Employee.
In case of official calls and official usage of internet; the expense incurred can be reimbursed using the official expense claim form on submission of original bills as per Amazon India Travel and Expense Policy, within 6 months from your Date of Joining.
As per Income Tax rules, any relocation stay beyond 15 days will attract Income Tax on the entire duration of the stay. In such cases rent paid for the entire accommodation shall be treated as employee's income and taxed as per Income Tax guidelines. In other words tax liability arising out of the payment of rent on behalf of employee shall be deducted from employee's salary.
A one-time payment of INR 30,000 will be offered to cover miscellaneous incidentals incurred during the relocation that are not otherwise reimbursed. This amount will be paid along with the first payroll after deducting applicable taxes.
- Good communication skills- both verbal and written
- Demonstrated ability to work in a team
- Proficiency in MS Office, Excel