SUTHERLAND GLOBAL SERVICES - Campus Recruitment Drive for 2018 passing out students|| All branches are eligible
Placement
Published On 31 Jan 2018
Dear Students,
Greetings from PAT Office !!!
This is to inform you that, SUTHERLAND GLOBAL SERVICES is is visiting our campus on 1st February 2018, for recruiting our 2018 passing out batch students. All branches are eligible.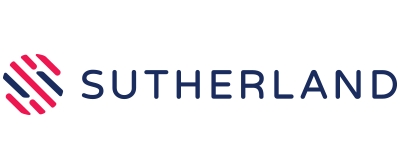 ?Company : SUTHERLAND GLOBAL SERVICES
Date : Thursday, 1st February 2018.

Venue : Jyothi Engineering College
Reporting point : Will be informed later

Reporting time : 9.00 AM
COMPANY PROFILE
As a process transformation company, Sutherland rethinks and rebuilds processes for the digital age by combining the speed and insight of design thinking with the scale and accuracy of data analytics.
They have been helping customers, across industries from financial services to health care, achieve greater agility through transformed and automated customer experiences for over 30 years.


Headquartered in Rochester, N.Y., Sutherland employs thousands of professionals spanning 19 countries around the world.
At Sutherland, they recognize that one of their greatest strengths is their talented and diverse pool of professionals who are engaged with them. To augment their ever growing business requirements, Sutherland have always come up with a variety of Career Opportunities to the discerning candidates.
To learn more, please visit www.sutherlandglobal.com,
and follow www.facebook.com/SutherlandGlobalServicesIndia/
DESIGNATIONS
Technical support Consultants (Voice /Non Voice)
Basic Knowledge in Hardware, Operating Systems and Networking;

Aptitude for troubleshooting computer systems/servers etc.


Customer service Consultants (Voice /Non Voice)
Graduates / Diploma Holders with good customer service skills.
Excellent spoken and written English communication skills and willingness to work in shifts are essential pre-requisite for the job.
ELIGIBILITY CRITERIA
Good Spoken or written English communication skills. No criteria of Branch/arrears /backlogs/ marks percentages etc.
DRESS CODE
College Uniform
DOCUMENTS REQUIRED
College ID card
Updated Resume -1 copy
SELECTION PROCESS
All the candidates will have to attend the tests for both Voice and non Voice processes. The Voice candidates(SELECTED) will receive their offer letter on the same day itself.
Company Presentation
Presentation about Sutherland Global Services - 30-35 mins
Screening for Non Voice process
1) Essay writing
All the candidate will have to write 2 essays based on the given topics. The result will be published after 10-15 days as it takes time for evaluation
===========================
Screening for Voice process
All the candidates , after the essay writing, will attend the communication assessment 1.

1) Communication Assessment - 1 (one on one conversation in batches of 20 - 25 students - approx 45 mins per batch)
2) Communication Assessment -2 ?(Telephonic interview for those who cleared assessment 1 - 10 to 15 mins. per candidate)
3)) HR Interview ( For candidates who clears communication assessments 1 & 2 . 5 mins. per candidate).There will be no elimination in HR round