NATURA Environmental Forum
---
'Try to leave the Earth a better place than when you arrived' - With this motivation, Jyothi Engineering College has started a NATURA ENVIRONMENTAL FORUM which was inaugurated on 4th July 2009 by Mr. Raghavan Nambiar, Director Nehru College of Engineering Pambady. NATURA club will help to promote, monitor and operate the environment activities of the college. The club is the driving force behind all environmental and sustainable activities at the college.The club has a college coordinator who coordinates the entire activities of the club. The club has got two student representatives from all the classes, apart from a department co-coordinator from each department. Besides this all the staff and students of the college are encouraged to become actively involved in the clubs activities. Every year the NATURA CLUB celebrates 'World Environment day', and in connection with this a Seminar will be arranged to the students to make them aware of environmental protection. Apart from this the club is organizes activities like paper bag and seed distribution, construction of useful products from waste materials to be become more eco-friendly. The club also conducts debate, poster making, quiz etc, to make the students aware of the present scenario.
Committee Members (2015-onwards)
College Coordinator: Ms. Jisna V. A (2015 June onwards)
Department Coordinators:
1. Ms. Anjitha V- ECE
2. Ms. Aswathy Rajan-EEE
3. Mr. Sajith K- ME
4. Mr. Joel –CE
Two student representatives from each class
National Service Scheme
---

National Service Scheme (NSS), the scheme was launched in Gandhiji's Centenary year, 1969. Aimed at developing student's personality through community service, NSS is a voluntary association of young people in Colleges, Universities and at +2 levels working for a campus-community linkage. The cardinal principle of the NSS program is that it is organized by the students themselves, and both students and teachers through their combined participation in community service, get a sense of involvement in the tasks of nation building. It gives opportunity to students to interact with society, teaches dignity of labour, develops personality, enhance cultural and artistic talents.

A unit of NSS JECC (Unit No: 244) was inaugurated on 27/10/2011 in the college auditorium. Unit will have 100 volunteers, having one unit Secretary, nominated by the Programme Officer for each unit. The Programme Co-ordinator will appoint Programme Officers for each unit in the Colleges, from the among the panel of teaching staff, forwarded by the Principal, of concerned Colleges.


VISION
Development of desirable attitude among students to suit the social environment.
MISSION
To understand the community in which they work
To understand among themselves in relation to their community
To identify the needs and problems of community and involve them in problem solving process
To develop among themselves a sense of social and civic responsibility
To utilize their knowledge in finding practical solutions to the individual and community problems
To develop competence required for group living and sharing of responsibilities
To gain skills in mobilizing community participation
To acquire leadership qualities and democratic attitude
To develop capacity to meet emergencies and national disasters
To practice national integration and social harmony
Activities
Literacy/Educational Programme
Environment/Waste land development and conservation
Reconstruction/Repair of Roads
Immunization/Health camps
Blood donation camps
Awareness camps on drug Abuse/AIDS(UTA)/HIV
Programmes for Woman
Work in Hospitals/Orphanages/Destitute Homes
National Integration/Communal Harmony Programmes
Activities during emergencies such as flood, war, earthquake, Tsunami etc
Celebration of important days
Special Camps
Special Camp consists of 50 volunteers/unit and should last for 10 days. Activities consist of check dam construction, village/tribal colony adoption, preservation and conservation of Rainwater, Nature Study Camps, Mass greening Programmes, Wild life awareness, etc.
Certificate
Certificates are issued to NSS volunteers at Final year of study. They should have completed 240 hours of work in NSS and attended a special Camp during their course.
Blood Donors Forum
---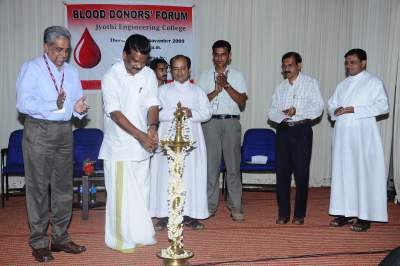 An active Blood Donor's Forum is running in Jyothi Engineering College which has become a great aid for a lot of patients in Medical College Thrissur, Jubilee Mission Medical College, Amala Medical College, West Fort hospital etc. The Forum was inaugurated on 26-11-2009 by Shri. Radhakrishnan, Hon'ble Speaker, Kerala Legislative Assembly. The Forum has a history of providing blood at any time of day which has proved to be a great help for patients in critical conditions. The Forum conducts at least one Voluntary Blood Donation Camp in each year. Talks by various eminent personalities from medical profession to promote Voluntary Blood Donation among the students are conducted regularly..


Objective
To create awareness about the worthiness of life and one method of sustaining it .
Committee Members
Staffs
Smija Skaria – AP BSH Dept
Jisha Akkara- AP CE Dept
Ninu Francis – AP CSE Dept
Ambily Francis – AP ECE Dept
Abin Roy – AP EE Dept
Manoj Kumar – AP ME Dept
Students
Linus C Lawrrence - S8 ME
Nithin M K – S5 ME
Freseena Francis – S7 CSE
Joyner Johnson –S5 CSE
Amal Kakkassery – S7 ECE
Vishnu Chandran – S5 ECE
Steffy Akkara – S7 EEE
Steffan Johnes – S5 EEE
Sanu Sakkaria – S7 CE
Sujith Sudhakaran –S5 CE
Activities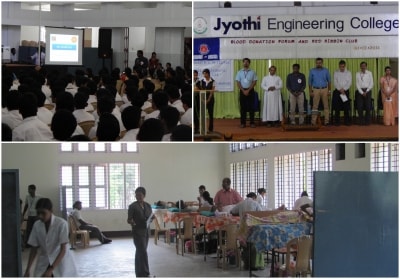 A talk on blood donation and Red Ribbon was given by Dr. Ganesh and Dr. Raphi, Jubilee Mission Medical College on 1/12/2014. It was jointly organized by BDF and NSS unit of JECC. A VBD was conducted on 11/02/2015. A team from JMMC led the camp and 53 student donors donated blood.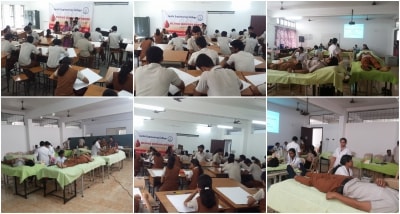 Blood Donation Forum of JECC conducted a posture competition in connection with World Blood Donation Day reflecting the theme "Thank you for Saving my life" on 24th July 2015. The Forum also organized a blood donation camp on 17-02-2016 (Wednesday) at CSE Seminar Hall from 9. 30 am to 12.30 pm. A team of 12 members from Jubilee Mission Medical College, Thrissur conducted the camp. Forty three students donated blood.
Women Development Cell
---
Women Development Cell (WDC) was inaugurated on 31-03-2009 by Ms. Margi Sathi, the renounced Koodiyattom artist of Kerala Kalamandalam. WDC in JECC is named as "SANSKRITHI". Motto is "Each women for a woman". In compliance with a directive from the University of Calicut, Jyothi Engineering College is conducting Women Development Cell (WDC) Activities ever year. It acts as a forum for providing a conducive environment for self empowerment of girl students and to take care of the problems and matters related to them.

Objectives
To empower girl students
To create awareness about issues related to Women and to make college campus a safe space for women students
To prevent any act of harassment, including sexual harassment
Provide the procedure for resolution, settlement or prosecution of acts of sexual harassment taking all required steps
Strives to address any grievances of the students and provide them with necessary guidance and support
Intellectual and social upliftment of students
COMMITTEE MEMBERS
Staffs
Ms. NivyaWilson , Coordinator, Asst.Professor, BSH
Ms. Archana S, Member, Asst.Professor, CE
Ms. Namitha T N, Member, Asst.Professor, CSE
Ms. Annie P Joseph, Member, Asst.Professor, ECE
Ms. Nisha P V, Member, Asst.Professor, EEE
Ms. Nisha Sherif, Member, Asst.Professor, ME
Students
Merin Joshy, EC, S7 A
Krishna Priya, EC, S5
Sneha Sunny, CSE, S7 B
Megha K J, CSE, S5 B
Flenny E D, EEE, S5
Geethanjali P G, EEE, S7
Lakshmi Kumar, ME, S5
Danliya Das, CE, S7
Haleema Lameez, CE, S5
Physical Education
---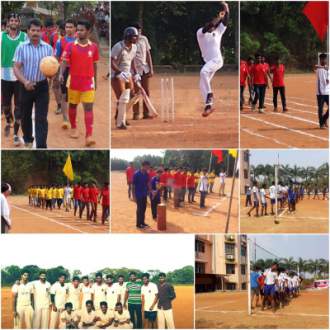 The Department of physical education of Jyothi Engineering College, holds a unique position in sports and games in the Calicut university established in 2002. The department has produced a number of sporting heroes and heroines who have won many Calicut university and state championships. The department provide opportunities for students to participate in sports and games so as to make their stay in college campus useful, purposeful and enjoyable. Facilities for games such as Basketball, Cricket, Footballand handball and indoor games like table tennis badminton and chess are provided. Gymnasium with sophisticated fitness equipment are available for the students for improving their physical fitness, the department also provides regular, organize training program to the students in various sporting events for their wholesome development.

A full time physical education personal is assigned to facilitate the activity of the department. Our aim is to bring the college among frontiers through sports activities. The department also organized inter collegiate competitions to nourish sporting talents among the students. As a part of physical education activities, students are motivated to take part in the intramural tournaments and annual sports meet. apart from this, students are encouraged to participate in the university, district level and PECSAGA (Private Engineering Colleges Sports And Games Association) competitions.
Core Team
Director of Physical Education
Fr. Roy Joseph Vadakkan
BFI, KBA, TBA
Physical Education Faculty
Mr. Nidhin Johnson
Master of physical education (MPE)
Calicut University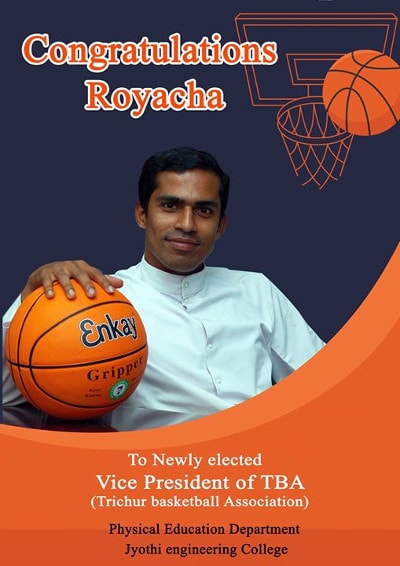 Health Club
---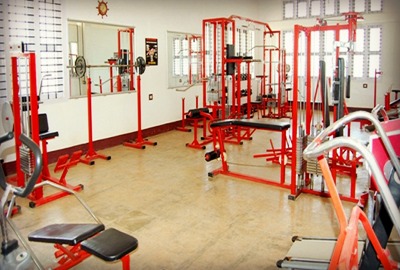 According to an English proverb, "A healthy mind resides in a healthy body". The College Health Club houses an ultra modern gymnasium, 2000 square feet in plinth area, catering to the needs of the fitness enthusiasts. Staff and students are free to use the gymnasium under the tutelage of professional trainers. Its state-of-the-art equipment includes bench press,peck deck,bicep curl, lateral pulley and body twister machines. A fitness professional possessing the knowledge, skills and abilities for safe and effective exercise and fitness program design, instruction and assistance for the purpose of reaching personal health and fitness goals is appointed to train the needed.
Timing(For Boys and Girls )
Morning 06.00am-07.30am
Evening 04.45pm-06.30pm
PTA
---
The Parent- Teacher Association (PTA) is an effective platform of Jyothi Engineering College to enhance the relationship between Teachers and Parents. It is a forum to address all issues related to student's academic life. The objective of PTA is to share information and to contribute constructive suggestions for student's educational and moral growth.
Office bearers
President - Mr. Lalmon T R
Vice President - Mrs. Rani Anto
Secretary - Mr. Thomas George K (Asst. Professor, CSE)
Tresurer - Ms. Jasmine Jose (Asst. Professor, BSH)
Staff Club
---
A staff club functions in the college to facilitate cultural and academic activities among the staff.
Office bearers
Patron - Fr. Roy Joseph Vadakkan
President (Ex-officio) - Dr. K.K. Babu
Vice President - Prof. K.C. John
Secretary - Ms. Diana Davis
Joint Secretary - Ms. Nikhil N.S.
Treasurer - Ms. Anil Antony