Jyothi Engineering College is a Center of Excellence in Science & Technology founded by the Catholic Archdiocese of Thrissur situated in Cheruthuruthy, Thrissur.
The Catholic Church has played a vital role in the field of Education, Health care and Social Service. Keeping in tune with the universal policy of the Church, the Archdiocese of Trichur has illustrious track record of a century and a quarter in the education sector. Education was the prime concern of the Diocese ever since its inception. The legendary march in education started with St.Thomas High School in 1889. Since then, the education ministry had a phenomenal race forward and today it has a number of establishments under its umbrella including Jubilee Mission Medical College & Research Institute and St. Thomas College. Jyothi Engineering College under Trichur Educational Trust founded by the Catholic Archdiocese of Trichur, started functioning at Cheruthuruthy in the year 2002. With a visionary management, a team of dedicated faculty and a set of devoted staff and with the comparable infrastructural and instructional facilities in a quiet and studious rural environment, Jyothi has emerged as a Model among the self financing colleges in Kerala. Within a decade it has achieved an envious position as the fourth best Engineering College in the State and stands third among the Engineering Colleges affiliated to APJ Abdul Kalam Technological University.

Vision
Creating eminent and ethical leaders through quality professional education with emphasis on holistic excellence.
---
Motto
Creating Technology Leaders of Tomorrow

Mission
To emerge as an institution par excellence of global standards by imparting quality engineering and other professional programmes with state-of- the-art facilities.


To equip the students with appropriate skills for a meaningful career in the global scenario.


To inculcate ethical values among students and ignite their passion for holistic excellence through social initiatives.


To participate in the development of society through technology incubation, entrepreneurship and industry interaction.

Core Values
Faith in God and man


Love of fellow beings


Belief in Universal Citizenship


Moral integrity


Social commitment

Quality Policy
Jyothi Engineering College, Cheruthuruthy is committed to provide all requirements in curricular and co-curricular areas of Technical Education to our students and mould them with technical knowledge, Soft skills, Physical Education and Ethics to enable them become Engineering Professionals of International Standards. The College is also committed to strive for continual improvement of its Quality Management System through customer satisfaction in terms of achieving Academic Excellence, Total Personality Development and excellent placement opportunities for the students

Quality Objective
To impart necessary training for acquiring the soft skills and thus make them employable while in campus.


To empower our Faculty and Staff to update their knowledge from time to time for facilitating our students in their learning process.


To achieve excellent results for our students both in academics at the College / University Level and also on Campus Placement.


To continually improve our Quality Education System through customer satisfaction duly monitoring their feedback from time to time in their achievement in Academic excellence and Campus Placement.
Our Words
Words from our beloved Manager, Assistant Manager & Principal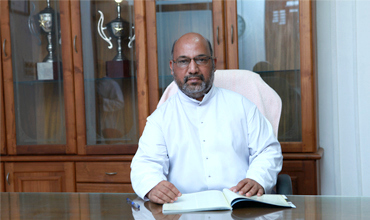 Facilitate all those who seek to use knowledge and professionalism to secure a better future
Welcome to Jyothi Engineering College. This institution hopes to facilitate all those who seek to use knowledge and professionalism to secure a better future. By coming here you have taken the first step, now it is up to you to fulfil the task. Make use of all the facilities offered to you. Develop your personality, take advantage of multiple forums available and meet their demands of self-discipline and diligence that are demanded of a good professional.
We seek to create that ultimate Engineer - the Technology Leader of Tomorrow.
Jyothi has grown by leaps and bounds. We seek to create that ultimate Engineer - the Technology Leader of Tomorrow.

Friends, stick to your dreams, spread your wings and make this world a safe heaven for mankind. Technology used wisely will lift you sky high - learn at Jyothi how to achieve this. Share your creativity, show your genius and become a real Jyothian.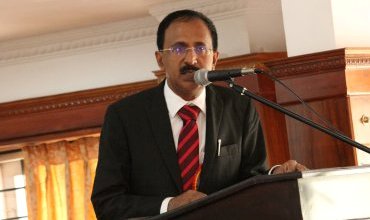 Engineering is an art of organizing and directing men and controlling the forces and materials of the nature for the benefits of the human race…….
A desire is your first step to change, a decision the second and a determination the surety of your success. At Jyothi Engineering College we believe that excellence is a continuous process in the eternal peer suit of which professionals are born. As the poet said "Yet all experience is an arch where through Gleams that untravelled world, whose margin fades Forever and forever when I move."" Your Engineering profession start at Jyothi . Let the Jyothi torch follow you into your careers. Welcome to the portals of Jyothi.