'AMAZON'- pooled campus recruitment drive for B.Tech(All Branches) 2019 passing out students
Placement
Published On 20 Feb 2019
Dear Sir/Madam,

Greetings from Jyothi Engineering College !!!

We are extremely happy to inform you that AMAZON is visiting our campus, for recruiting the 2019 passing out batch B.Tech students, on 20th and 21st February 2019( Wednesday & Thursday). Students from all the branches/streams , can participate.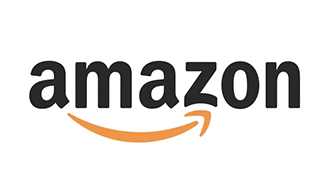 Company : Amazon
Date : 20th (Preliminary Round) and 21st (Final Round) February 2019( Wednesday & Thursday )
Venue : Jyothi Engineering College
Reporting time : 8.30 AM
Reporting point : Auditorium
Dress code : College uniform , College ID card is a must
Company Profile
Amazon.com – a place where builders can build. We hire the world's brightest minds and offer them an environment in which they can invent and innovate to improve the experience for our customers. A Fortune 100 company based in Seattle, Washington, Amazon is the global leader in e-commerce.
Amazon offers everything from books and electronics to apparel and diamond jewelry. We operate sites in Australia, Brazil, Canada, China, France, Germany, India, Italy, Japan, Mexico, Netherlands, Spain, United Kingdom and United States, and maintain dozens of fulfillment centers around the world which encompass more than 26 million square feet.
Amazon teams in India work on complex business challenges to innovate and create efficient solutions that enable various Amazon businesses, including Amazon websites across the world as well as support Payments, Transportation, and Digital products and services like the Kindle family of tablets, e-readers and the store. We are proud to have some of the finest talent and strong leaders with proven experience working to make Amazon the Earth's most customer-centric company.
Job Profile
Associate - Customer Services & Support
An Amazon Customer Service Associate is a critical part of our mission to deliver timely, accurate and professional customer service to all Amazon customers. This vital position requires an action-oriented, flexible problem-solver who will assist customers in expediting orders and correcting post-sales problems. Associates communicate with customers primarily through mail, chat and phone and utilize a variety of software tools to navigate customer accounts, research and review policies and communicate effective solutions in a fun and fast-paced environment.
Compensation Details
16,500-18,700 per month + Allowances described below (Starting pay. Salary increment in every six months )
Other Benefits (Apart from take home salary, an associate in Amazon is eligible for the following allowances)
Salary appraisals in every six months for all employees regardless of their performance.
Performance incentives (variable pay)
Transportation Allowance or Free pickup and drop around 35 kms of distance from office.
Night Shift Allowance (if applicable).
Sodexo Meal/shopping Coupons (Upto Rs.2500 per month)
Over Time benefits (double pay per hour).
free health insurance (The company will pay the monthly premium on behalf of the employee. The coverage includes father,mother spouse and children.
Career growth
The employees have the following opportunities for their career growth at amazon.
Vertical - They can get promotions to higher positions in the customer support division as team leader, group manager etc. up to center head.
Horizontal - They can shift to software development and testing (Only for B.Tech)
Diagonal - They can shift to Administration, HR or training and development.
Job Location : Coimbatore (Initial Posting)
Eligibility Criteria
Only for UG
B.Tech All the branches are eligible
No marks or arrears cut-off
Knowledge and Skill Required
Good communication (written and verbal)
Comprehension and problem solving skills
Familiarity with MS-Office
Willing to work in a 24*7 environment
Interview Process
Round 1
(on Wednesday,20th February 2019)
Preliminary Communication Skill Test
(The participants will be divided into groups and their speaking and communication skills are evaluated.)

The result of the test will be announced then and there. The candidates (from other colleges) can leave the campus immediately after the results of round 1 are announced.
Note: Only round 1 will happen on day -1(20th) . The shortlisted candidates
will have to come again
on day 2 for final rounds.
Final rounds -

(on Thursday,21st February 2019)-
3 rounds of computer based test- all round are elimination rounds
1)

Versant

Test - (computer based)
Note:
This round is only for the candidates shortlisted on Day1.
2) Psychometric Test
(computer based)
3) Virtual Job Tryout (

VJT

) - (Computer based)
All the candidates who clears round 3, will get their offer letters on the same day itself.